We know LALIQUE as a brand of glassware whose name was taken from a French glass designer who contributed significantly to the Art Nouveau movement in the early 20th century.
Just because my father recently broke one of a pair of wine glass by LALIQUE, I had a sudden urge to learn more about his creations jewelry, glass art, perfume bottles, and house decoration. Did I have need to go to France where René Lalique where he dedicated his art and life? – No. I didn't forget that we have Hakone in Japan: less than 2 hours by car from Tokyo.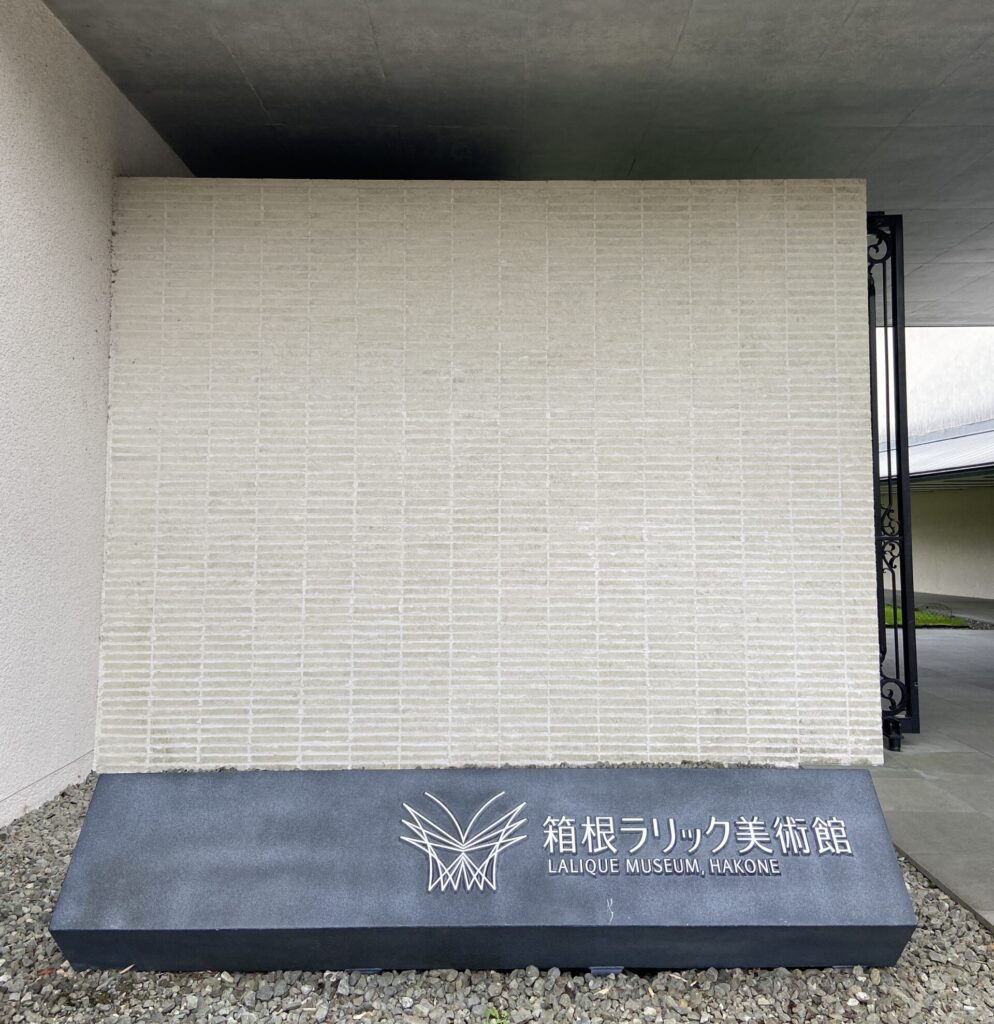 Hakone is one of the most popular tourist destinations from Tokyo. There are mountains, onsen (hot springs), restaurants, view of Mt.Fuji and many museums.
This is only my guessing but I think that when you want to open a museum, you tend to prefer choosing a space in countryside rather than in the middle of city. Maybe more spacious? More relaxing? People feel more "art" in the nature?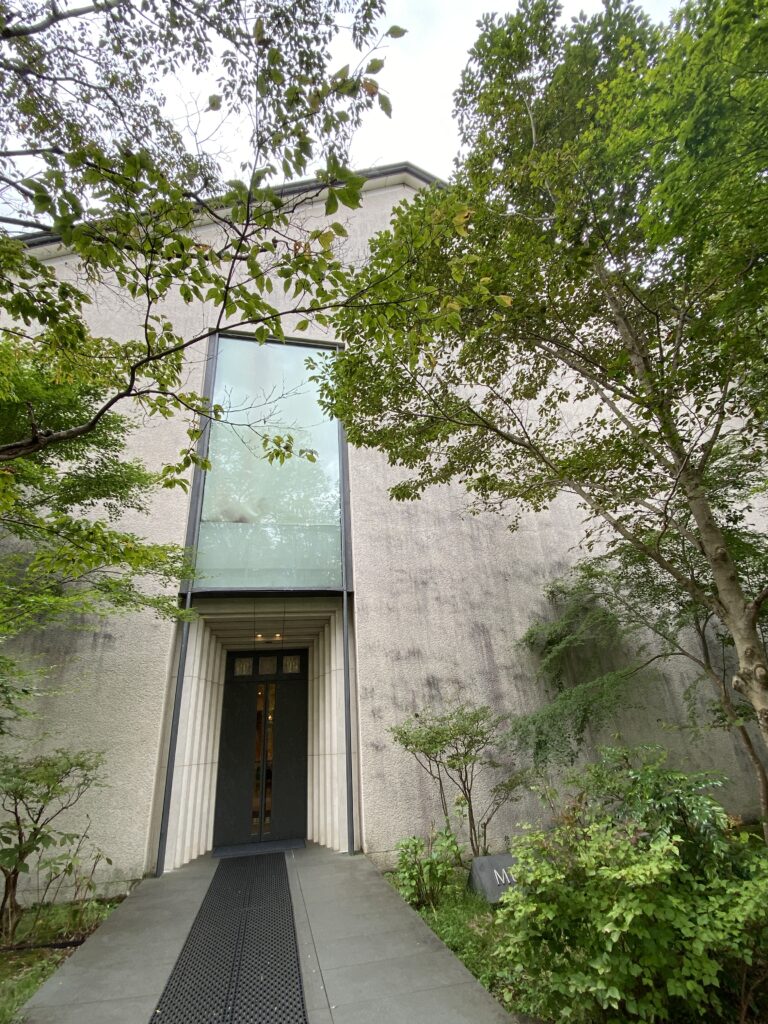 LALIQUE Museum is one of examples. It is located somewhere in Hakone, definitely not difficult to find yet surrounded by green, very quiet, looks like every visitor is decent person.
René Lalique started working as a jeweller, mostly concentrating on luxurious accessories and jewellery for "socially high class" women. To be very honest, as I saw his creations using tons of diamonds and expensive stones one after another, the only thing that was occupying my mind was "what if someone tried to rob this place tonight?" People do put a lot of value on stones…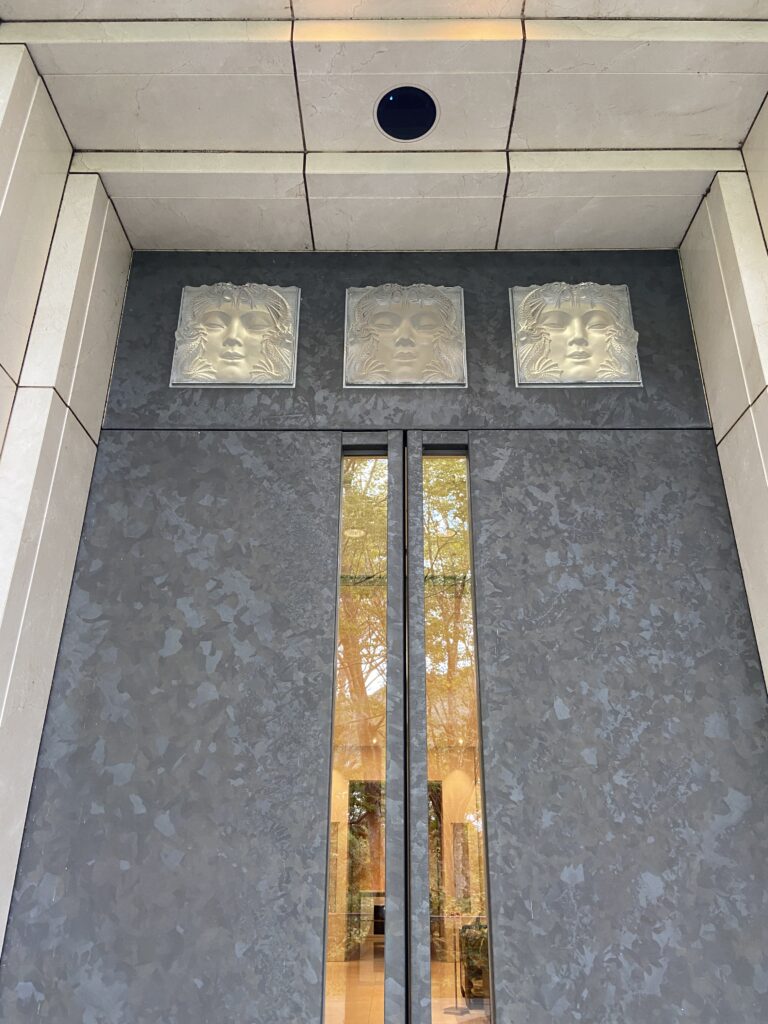 However, for the creator's consistent passion for glass through his life and the shift in the era of art, René Lalique is now rather more popular for his glass work.
He applied symbols in the nature such as plants and insects for motif. And women as well.
The Masque de Femme panel created by René Lalique in 1935 embodies the imaginative power of its creator who was fascinated by women and nature. It reveals the face of a mysterious woman with delicate features, surrounded by an aquatic fauna. The masque de femme was created to adorn the Coutard fountain in 1935.(lalique.com)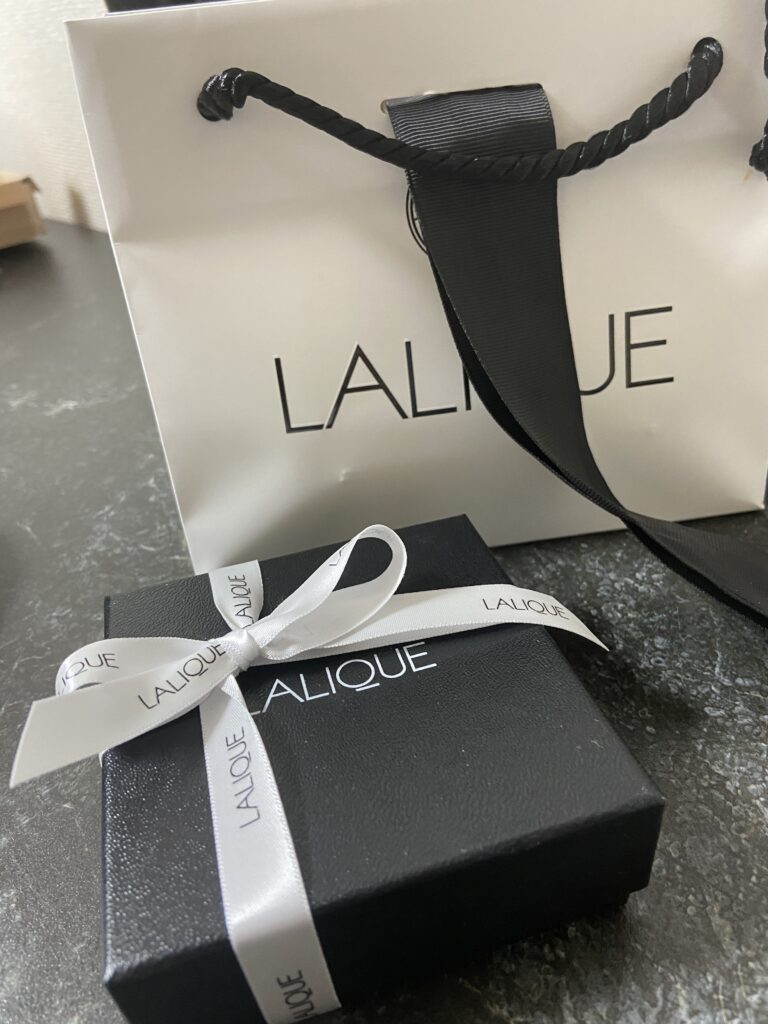 In Greek mythology, ArethusaI was a nymph and now is supposed to be the goddess of water. I personally admire the idea of applying frosted glass to represent a woman's face. Glass may be not the most valuable materials in the world from some point of view; although we must know the best way to express each "concept."
"Glass is a marvelous material" said René Lalique in 1925 – and still now in 2021, we appreciate his work and inherit LALIQUE world.
There must be hidden gems somewhere out there… Our mission is to discover them, spread its stories and value to all over the world. That's our mission, that's our service, that's our pleasure.
Sato Tajima – October 22, 2021